Welcome to BBCI, Guwahati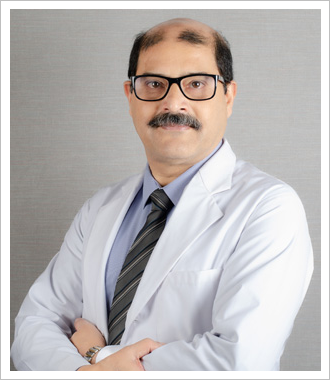 Dr. B Borooah Cancer Institute, which has been named after Dr Bhubaneswar Borooah, a remarkable physician, freedom fighter and a nation builder of Assam, is the first and foremost cancer hospital in Northeast India. It is the fruit of the vision and efforts of leading social personalities who sought to bring succour to the cancer patients of the region. From a humble beginning in 1973 as a small trust hospital it grew up to be the Regional Cancer Centre, and thereafter a full-fledged teaching and training institute for comprehensive cancer treatment, education and research under the care and support of the Govt of Assam, Department of Atomic Energy and Northeastern Council. Due to its crucial role in a region with the highest incidence of cancer in the country, it was taken over by the Department of Atomic Energy in 2018 as a grants-in-aid institute making it a unit of the larger network of Tata Memorial Centre, - the apex organisation in the cancer scenario of India.
Cancer poses a formidable challenge to both science and the society. It has yet not been possible to decipher the exact cause or mechanism of development of cancer in each individual, hence we talk of "risks" and "risk factors". It is apparent that cancer develops as a complex interplay of multiple factors, starting from a person's own genetic codes to environmental agents, with lifestyle practices causing them to act and interact over time when, somewhere down the line, a chain of events are triggered off making a set of cells become cancerous. The complexity of this interaction means that a failsafe method of either detection or treatment of cancers will remain elusive for a fairly long time to come. Nonetheless, methods of detection and management of cancers have greatly advanced, resulting in improved survival and quality of life. With some cancers, permanent cure has become a reality.
Besides being the hotspot of cancer in our country, Northeast India is also a mosaic of geographic, socio-cultural, economic and political entities. Creating uniform access to cancer care, keeping delivery of care sustainable, and tailoring such approaches to have them welcomed by target communities are formidable issues. Dr B Borooah Cancer Institute has relentlessly strived through the five decades to adopt such practices that are in keeping with the times and appropriate to the community. The Institute has established contemporary diagnostic and therapeutic facilities, principal oncological specialties with Postgraduate and Super-specialty training, sustained community oriented programs on palliative care, raising awareness, early detection, tobacco-cessation etc., and a robust framework for basic as well as clinical research. The Institute has adopted a "Disease Management Group" approach, wherein a cohesive group of oncologists from different specialties focuses on the management of a particular set of cancers.
Social support schemes like the AB-PMJAY, AA-PMJAY, MoHFW grants for women and children etc which have made it possible for economically challenged patients to receive uninterrupted treatment are passionately implemented in the Institute. Philanthropic supports from organisations like AGCL, HT Parikh, IOCL, NRL, SBI, CIPLA, Cuddles, INTAS, PGCL, Deepsikha and many others have further reinforced the support system. Affordable and appropriate care compassionately delivered will remain the hallmark of Dr B Borooah Cancer Institute.
The Institute endeavours to raise the capabilities of the NE region through capacity building, handholding and information and skill sharing. We strongly believe that collective, collaborative efforts to increase regional capabilities in a close-knit framework of institutions and organisations is the way forward to deal with the cancer burden of the region.
In the years to come, Dr B Borooah Cancer Institute shall become a touchstone of knowledge and perfection, a saga of compassion and dedication, and a beacon of trust and hope. We shall continue to strive to that end, to which we remain totally committed.